Irrigation & Landscape Lighting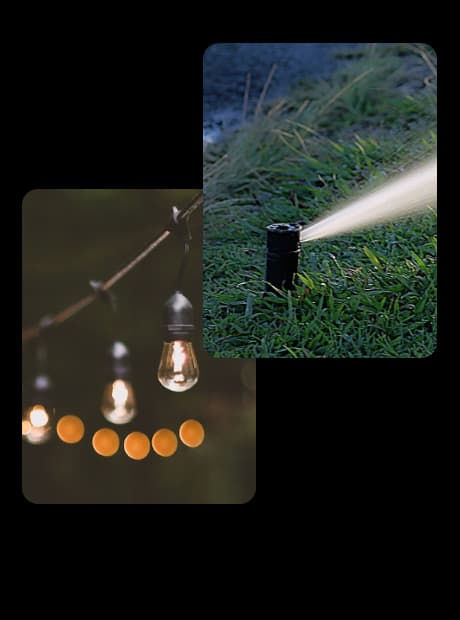 Enhancing Your Outdoor Experience
Abbey Irrigation & Landscape Lighting has been serving Oakville, Burlington, Missisauga, and the surrounding area for more than 30 years.
TESTIMONIALS
What our clients
said
Our customers in Oakville, Burlington, and Missisauga know and can count on the quality of our work.
Greg keeps our old irrigation system working year in and year out and is great at trouble shooting and finding options for issues that tend to happen. He is a professional who knows his stuff and is responsive - will be there when you need him and job will be done right.
Greg came to winterized our sprinkler system. We requested specific dates and he came on the first day we requested. Greg was professional, he came on time and completed the job quickly. We Will continue to use this company for our irrigation maintenance.
M from Oakville
Oakville, ON
Greg and company, as always, provided great professional and friendly service in completing the winterizaton of our system. He's always easy to reach, prompt and provides personal detail that large outfits simply can't or don't care to do.
Nick & Jennifer Hrebicek
Burlington, ON
Read more on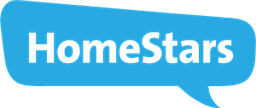 Our Services
Irrigation
When it comes to irrigation, our team at Abbey Irrigation understands the importance of conserving water while keeping your garden lush and vibrant.
Our expert designers and technicians are committed to creating irrigation systems that are both time and water efficient. Whether you have a small residential garden or a sprawling commercial landscape, we tailor our irrigation solutions to meet your specific needs. By utilizing advanced technology and smart controllers, we ensure that your plants receive the optimal amount of water, reducing waste and promoting healthy growth.
Our range of sprinkler systems offers precise and targeted water distribution, ensuring that every corner of your landscape receives adequate hydration. Whether you require a sprinkler system for your lawn, flower beds, or garden, we have the expertise to design and install the perfect solution. With our state-of-the-art sprinkler systems, you can have peace of mind knowing that your plants will receive the right amount of water at the right time, promoting optimal health and vitality.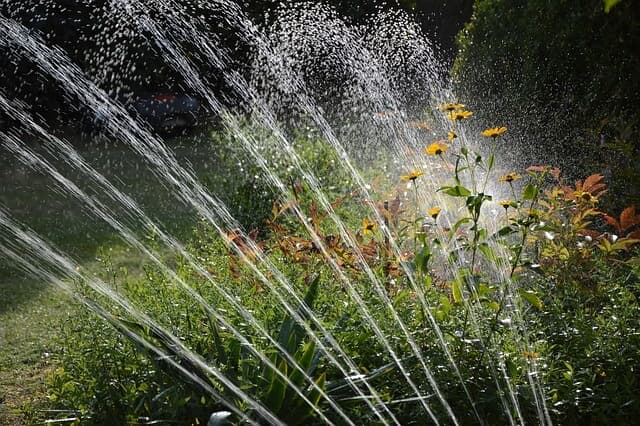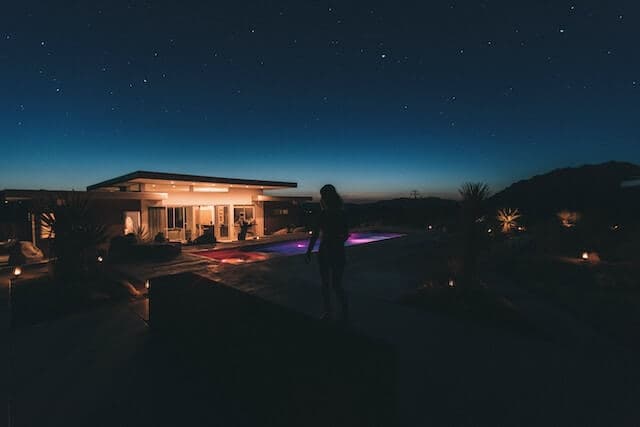 Landscape Lighting
Discover the transformative power of exterior landscape lighting with Abbey Irrigation & Landscape Lighting.
Our expertly designed systems showcase your home's unique features and accentuate its architectural details, adding depth and dimension to your exterior spaces. The resulting interplay of light and shadow enhances the beauty of your property, creating an inviting and aesthetically pleasing environment.
In addition to aesthetics, our lighting solutions ensure safety and security. By illuminating walkways and potential hazards, we provide a safer environment for your family and guests. Simultaneously, our comprehensive lighting system deters potential intruders by eliminating shadowy hiding spots, offering you peace of mind. With Abbey Irrigation, you enjoy a beautifully lit exterior that's not only visually captivating but also safer and more secure.
Irrigation & Landscape Lighting Blog
Learn more about what we do at Abbey and some tips for your irrigation & lighting system.